This summer with the launch of JK3D.us and various "kinda post pandemic/vaccine" travel, I have had zero time to work on this blog or document much.

JK3D.us keeping me busy

JK3D.us has been very busy since August, and has kept me on my toes in terms of designing new products, marketing, and refining my workflows. I have shipped over 125 individual orders and hundreds of individual products to over 30 countries. I've used travel on the bike to help design and test new components that I am selling direct to enthusiasts around the world.
As part of this the 3D printer I designed in 2019 has been working hard, it runs almost every day at least for a few hours. I've been beta testing hot ends for E3D that were just launched into the public last month and that added some fun complexities of keeping the printer calibrated while doing beta testing!
I've gone through close to 15# of Carbon Fiber Nylon filament, and 8# of TPU this year so far!
I am really enjoying JK3D.us as a fun engineering and mfg challenge. Its definitely not a business yet that can sustain me or even handle all the upgrades I want on the bike or printer, but its rewarding.
Travel – I've covered some real ground!
Since May I've covered a lot of ground on the bike, around 4500mi this summer over 3 distinct multi day trips.
May 2021 – Denver to Monument Valley – 1550mi (with stops in Victor CO, Los Alamos NM, Monument Valley UT, Montrose CO)
June 2021 – Denver to Santa Fe and Taos NM – 1060mi (With day trip to ABQ)
September 2021 – Denver to Yellowstone, WY – 1900mi (Stops in Worland WY, West Yellowstone MT, Jackson WY, Steamboat Springs CO)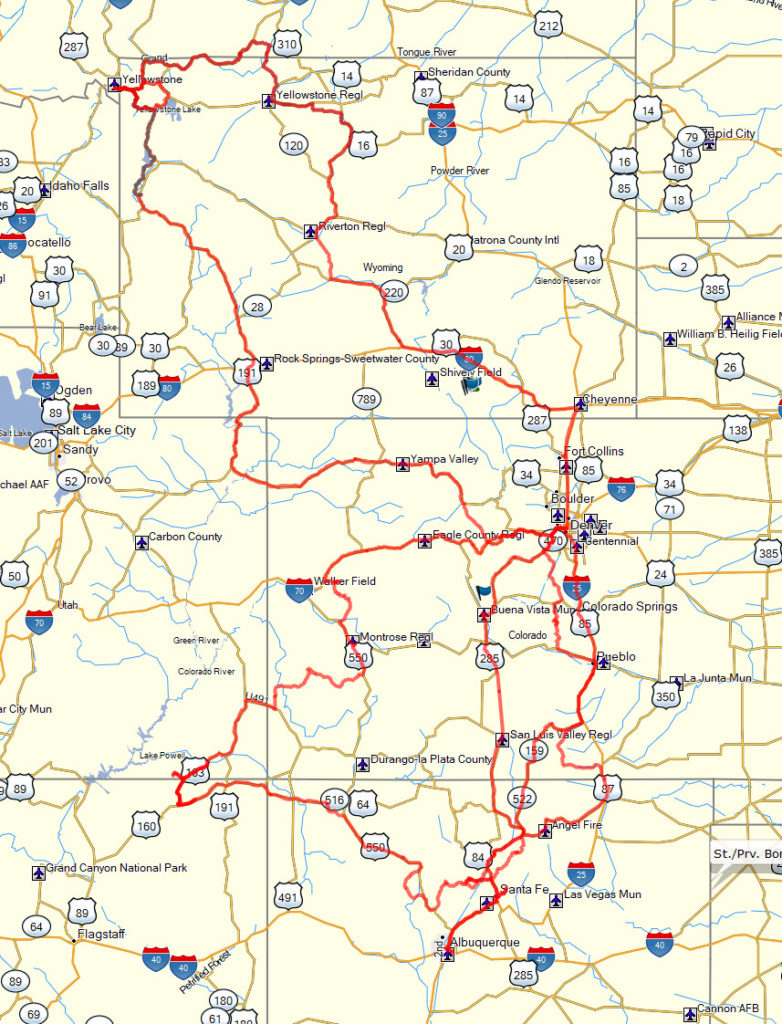 I have video of every mile of the trip this year and am planning to do something with it, but just have not had time to work on it. I plan to write up or make some video from the Yellowstone trip, but this is a good summary of the travels.
I hope this fall to get back into documenting more on the hobby front, but right now I am just out of free time to do anything much. Now once the snow starts to fly there is bound to be more skiing… speaking up which I also have new skis for this season 🙂