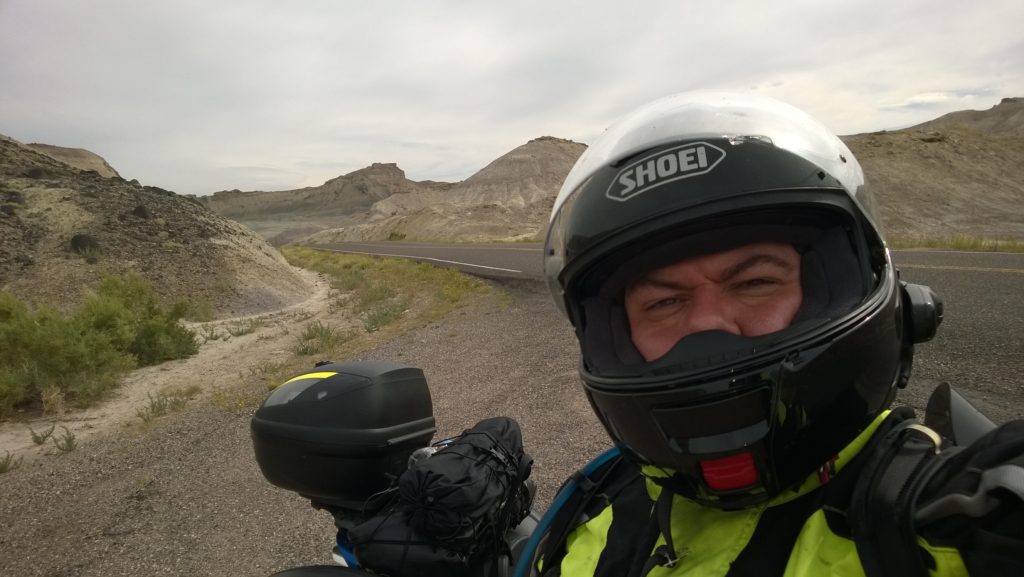 Why a motorcycle?
I love it… just that simple. It allows me to get away from everything when I want. It mixes elements of adventure, excitement, fear, and respect. Going on trips on the bike alone is one of the more interesting ways to spend time I've found. To be able to absolutely tune out work, drama, etc… and just focus on the road ahead.
Riding down in Southern Utah, Northern Arizona, or Western Colorado have all been trips that opened my eyes to how beautiful the country can be. Every ride or trip just makes me want to do more.
My current ride:
2019 Yamaha Tracer 900GT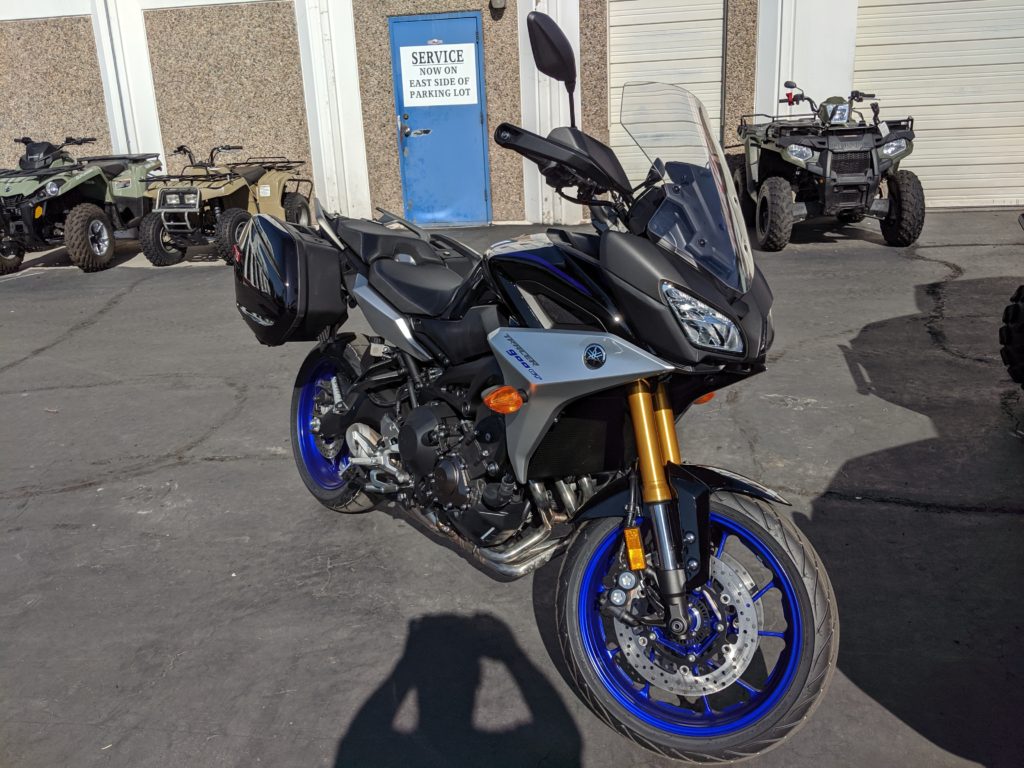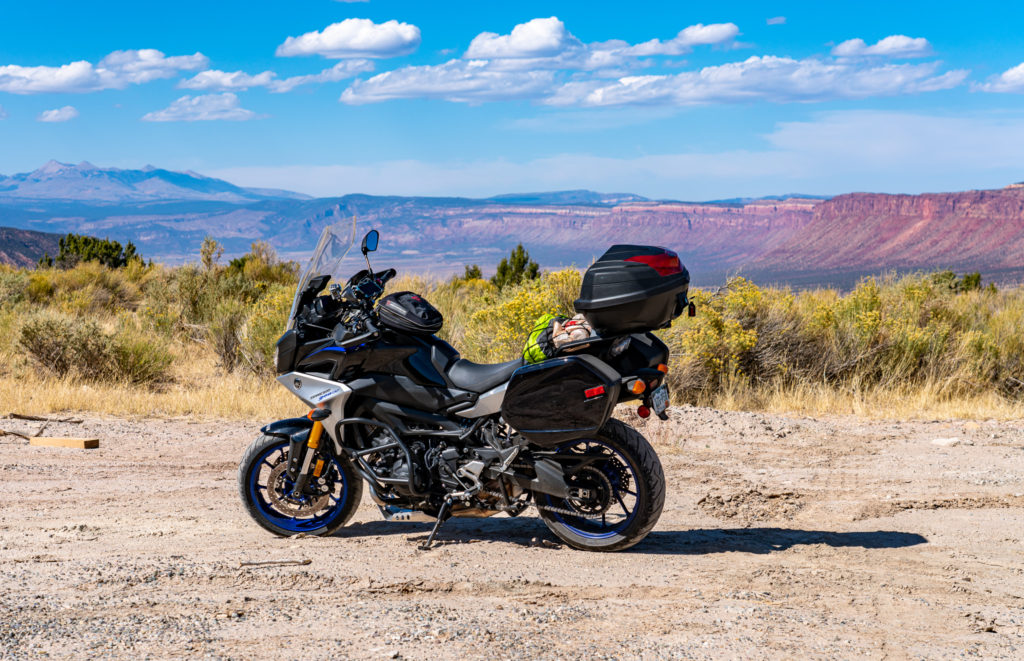 In mid 2019 I was getting a bit tired of the riding posture and hot nature of the Triumph Sprint ST. I loved the bike, but was loathing riding it any distance in the summer. So I started watching what was out on the market. I've always been a fan of the Yamaha FZ/FJ series (now MT/Tracer) and was hearing rumors the Tracer 900 series was going to come to an end soon (the Non GT stopped production in 2019, and the entire line may be redone in 2021/22).

I started looking actively late summer at the Tracer 900GT, sat on one on a trip back to WI to see if it fit, and when I got home I realized there were none in stock anywhere near where I live. They were selling out fast it seemed. After a bit of work, I sold the Triumph on a Thursday afternoon (last minute deal, I was planning to ride the Triumph to SLC to trade it in!), and then jumped on a quick flight to Salt Lake City, UT with my riding gear and bought the motorcycle Friday afternoon.


The first 600 miles were put on the bike riding it back to Denver! Since then I've put about 1400 miles on it as of mid 2020, and am looking to put some big rides on it coming up.

Mods and changes I've done to the bike since getting it:
For 2021: Ohlins STX 64 (YA537) Rear Shock, and Ohlins NIX30 Front Cartridges
For 2021: Yamaha Comfort Front and Rear seats, and modified OEM Rear seat to hold tools and a pump.
For 2021: LED Flow Turn Signals, and LED Relay
50L Yamaha Rear Case / Mount (key matched to the rest of the bike)
Evotech Radiator guard
SW-Motec Sump Guard
FJR1300 Foot Pegs
Givi TN2139 Frame/Engine crash bars
JK3D.us Custom Tank mount for RAM Tough-Charge Qi X-Grip charging phone holder
Bags-Connection "Day Pack" Tank bag on SW-Motec Ion ring mount (from my previous bike)
Puig Touring Screen
Innovv K3 2x camera dash cam With JK3D.us Lens Protectors and JK3D.us Tracer 900 Camera Mount
Dual USB Power Outlet with voltage meter.
SAE Battery Tender Cable
Anti-Gravity Lithium Battery (damaged the OEM battery by dropping the bike on it during some work… long story).
TPMS display/setup with custom mount for the display
Bridgestone T32 Tires
Only things that I have some issues with the bike on are the fuel gauge is not nearly as intuitive as any of the past bikes I've owned. It goes from full to half, at almost random times it seems… And the nice TFT display doesn't show estimated miles to empty. I have done some mixed use distance rides and found ~ 180miles is when the low fuel light comes on and that leaves about 1 gallon left in the tank. I am averaging 50Mpg so far. Besides that the bike has all the electronics you could want on a sport touring machine (ABS, Multiple engine modes, Traction Control, heated grips, etc…)

For big trips, the side cases on the Yamaha are about 60% the size of the Givi I had on the Triumph, but the rear case is about 40% bigger. Overall the bike probably cant carry as much, but I've gotten better at packing and shouldn't need nearly as much gear as I used to carry.
My Past Bikes:
My first ride: 2009 Kawasaki Ninja 250R
I bought the 250R as a light, low power, easy way to learn now to ride. The bike was pretty funny to try to ride at speed as it was all rev's and no power. I think I was in 5th gear by 30mph. It was absolutely terrifying on the freeway. I had it for a total of about 40 – 50 days and sold it for a bigger bike that was more compatible with going distances. Funny enough I sold the ninja before ever taking my MSF course!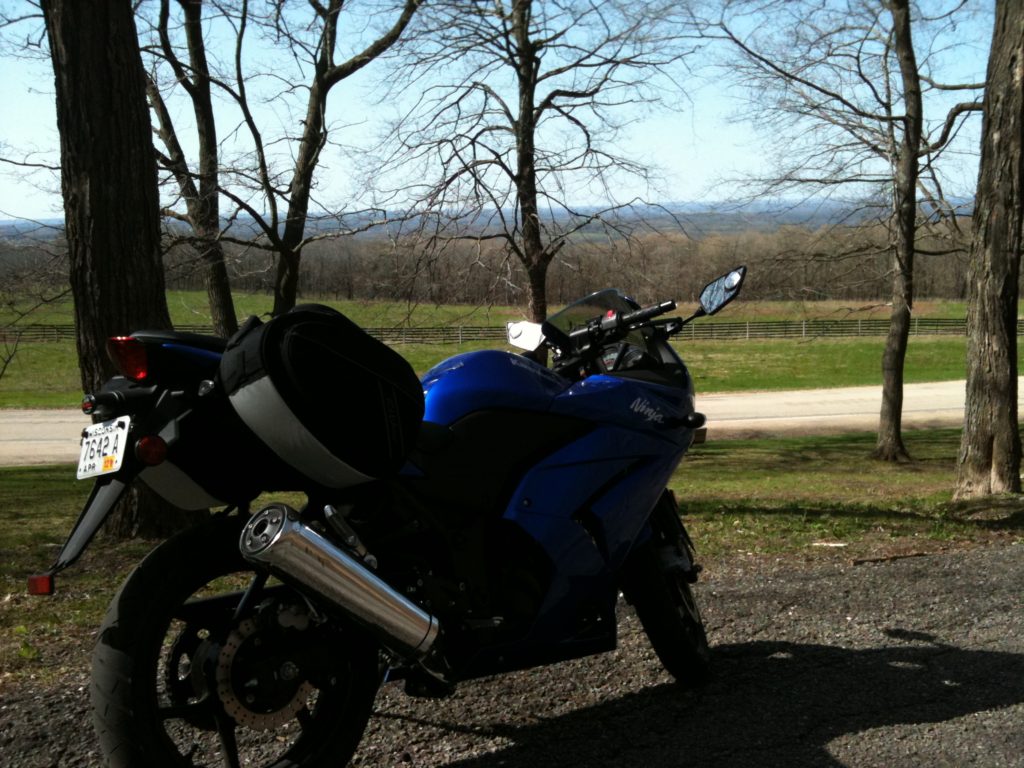 My second Bike and the one I really learned to ride and love motorcycling on.
2005 Triumph Sprint ST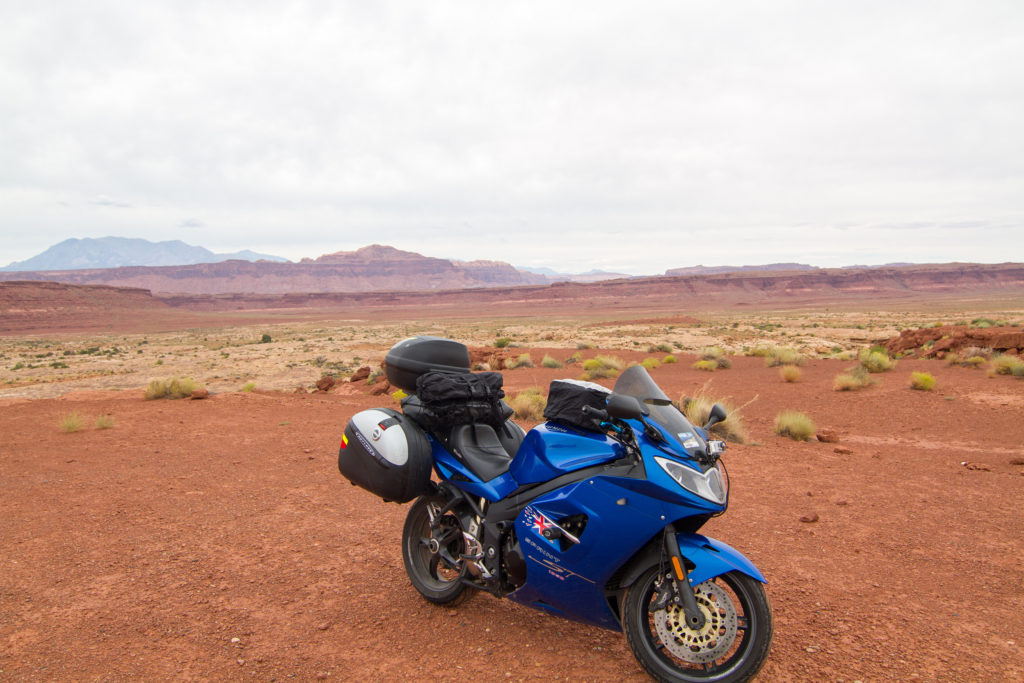 The Sprint is a sport touring bike that is more sport that touring. It has an aggressive riding posture (mix between sport and touring), and a fun 3 cyl 1050cc plant. The bike has been continually tweaked to my liking, and is (as many motorcycles are) uniquely mine with the changes that have been made over the years.
I bought the bike with 4000 miles on it in 2010, 2 days before I took my MSF course. I bought it the day I sold my Kawasaki Ninja 250R. I rode the Triumph for ~ 20k miles from 2010 – 2019 when I sold it. I did many fun adventures with the bike and it truly never really let me down. It had its quirks, it was super top heavy, nervous at slow speeds, had a finicky throttle/engine mapping, questionable electrical system (that was almost completely reworked by me).

In the end it was my bike start to finish… I do miss it, and miss the style.. but my new 2019 Yamaha Tracer 900 GT is a VERY worthy replacement!